〒347-0017 1-2-2 Minamishinozaki, Kazo City, Saitama Prefecture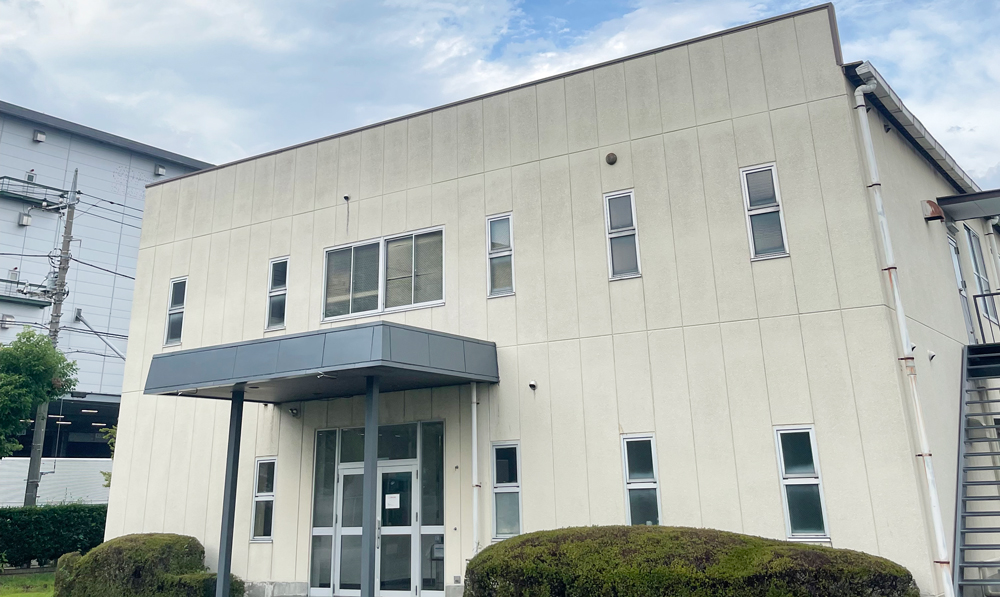 We purchased the sales rights of BTA tools from a German import trading company and started selling BTA tools in the 1960s.
After that, in the 1970s, we opened a factory in Kazo City, Saitama Prefecture, and started manufacturing BTA tools. We have more than 60 years of knowledge about BTA tools, and we have tailored them to our customers' specifications. We also have a track record of manufacturing BTA machines.
We also manufacture boring bars and oil pressure heads for BTA related parts, including tools for special machining.
Our processing departments, Sagami Factory and Akashi Factory, also use the tools and related parts produced at the Kazo Factory, and the know-how of tool manufacturing and related parts manufacturing cultivated over many years is requested by our customers. It is also the basis of technology that can respond in detail to.
The strength of our tool business is solid tools, but this time, in order to further strengthen the throwaway (chip exchange type tool), we tried to restructure the business and submitted an application "2021 Business Restructuring Subsidy" Will be adopted, and the tool manufacturing equipment will be renewed in 2022. We will deliver throw-away tools with higher processing accuracy and hardness to our customers. We hope that you can expect more and more from Japan BTA Tools in the future.
BTA deep hole drilling is one of the cutting methods for drilling deep holes in metal.
Due to its structure, it is extremely excellent in terms of chip discharge, rigidity, and productivity.
Therefore, it has the features that high-precision deep hole drilling can be performed at high speed and the finished surface is very good.
Nippon BTA manufactures tools according to various processing methods such as solid boring, trepanning, and counter boring.
Introduction of BTA deep hole drilling tool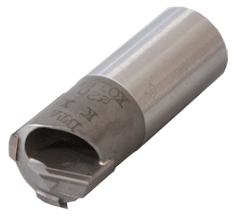 Most used for the BTA method Standard deep hole drilling tool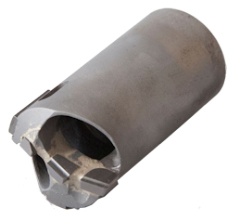 Double-blade brazed solid
Higher feed than 1-flute
Excellent machined surface quality, dimensions
High tolerance and concentric processing is possible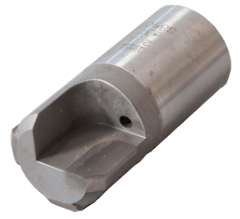 Radial drilling machine / horizontal boring machine
・ To the machining center
Inset and use arbor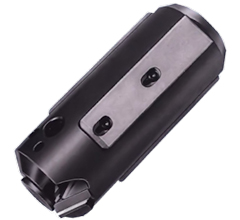 Widen the hole in the pipe state Processing method Finishing the inner diameter dimension, Preparation for honing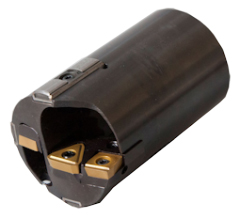 Throw away tip By using a guide Significantly reduce drilling costs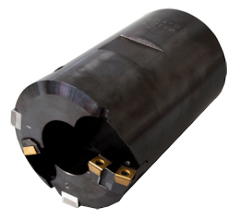 How to process leaving the core Reduces the burden of cutting By doing so, it is possible to drill large diameter holes. Possible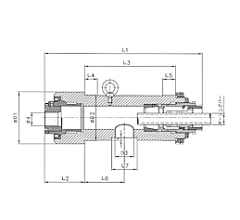 高High-pressure cutting oil for boring bars Supply to the tool tip from the outside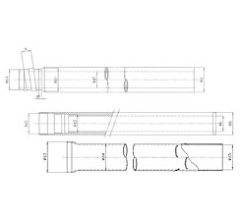 Special steel with high mechanical strength Used and heat treated, highly rigid Special design that can withstand sex and torque